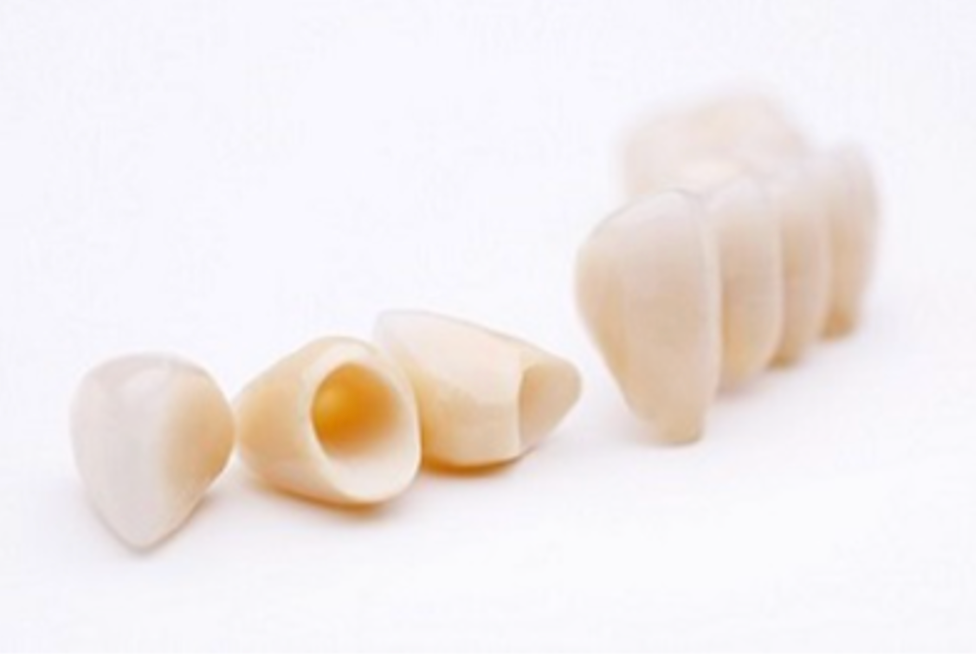 E.Max
Artistic Dental Design, Inc. is a certified IPS e.max lab.
IPS e.max is the state-of-the-art option: the combination of Pressable and CAD/CAM technologies
IPS e.max (often referred to as emax and Emax) is a system provided by IPS Ivoclar. With the e.max system; glass-ceramic ingots that are pressed (under high-heat and high-pressure) onto IPS e.max frameworks. This practical technique also allows the efficient fabrication of very strong zirconium oxide reinforced crowns and multi-unit bridges. IPS e.max ingots are available in two levels of opacity (MO and LT) and in the 8 most popular A-D shades each. They are suitable for fully anatomical pressed reconstructions (Staining Technique) and for partially pressed restorations that are individually veneered with IPS e.max Ceram. The apatite crystals in the material selectively control the interplay of translucency, opalescence and brightness, resulting in optimum masking of the less translucent zirconium oxide frameworks. The standardized layering system produces predictable shade results and maximum aesthetics on the tooth-shaded/translucent glass-ceramic materials.
The equal composition of the materials and the resulting uniform clinical properties support the lifelike appearance of these restorations and attest to the benefits of the integrated IPS e.max restorative system.
If you would like more information about e.max, call us or email us. We can provide laminated prep-guides (printable PDF prep-guides are available from the link below), or cementation information, or answer any of your other questions.
Click here for an illustrated PDF of the e.maxprepguide
IPS e.max Prep Requirements:
Occlusal reduction (minimum required): 1.5 – 2.0 mm
Axial reduction (minimum required): 1.5 mm
1-mm reduction butt-margin with rounded internal line angles
We were one of the first dental labs to offer e.max and we continue to offer it as an excellent choice for all-ceramic restorations. If you would like to receive technical literature about IPS e.max let us know and we'll get it to you.