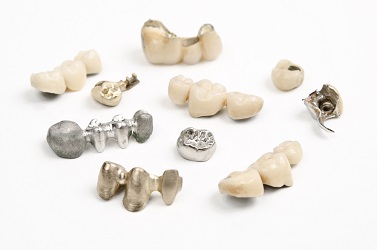 Every PFM, and Full Gold crown is Completed with Tremendous Attention to Details!
Our Standard Procedures – they're not options that you need to ask for.
• Every die for every unit is trimmed under a bench-mounted 22-power digital microscope to ensure extremely accurate margins.
• Every restoration, whether it's a large bridge or a single PFM, is seated to a solid model when we're finishing it.
• We do this as part of our effort to make sure that every restoration can be seated in minutes with little or no adjustments.
• As the work is completed, every restoration is checked by a technician over and over to ensure that the margins, the occlusion and contacts will fit perfectly. This scrutiny is what helps to keep our remake ratio well under 1%.
We do all we can to assure you that you'll receive the anatomy, the contours, the margins, the occlusion and the contacts that you expect.
To keep the lab costs as low as possible for the doctor and the patient, we offer dental alloys ranging from high noble to noble alloys with minimal gold and non-precious alloys.